It's been 1 year since
we cancelled cable
and we've never even looked back. We've saved $1,080 over the last year in cable costs alone and so far have spent $0 in alternative programming. Netflix was included free for one year with our Smart TV purchase so we are just about to pay for our very first month of that at $7.99 a month. I think we can swing that.
I can truthfully, honestly say that there hasn't even been once where I personally have wished we just had such and such channel to watch such and such show yet. There are a couple of shows John watches on cable channels, but he's gotten used to waiting until the following day to download the episode. The only other thing he's missed are his NASCAR races on the Speed channel, and he's gotten used to listening to those on the radio while he does other weekend projects. I selfishly like that better too because usually watching a race = snoozing the day away.
Anyways, the point of this whole post is how much we love Netflix. They aren't paying me to say that (but they are certainly welcome to if they have some dollars to spare), I just really like the service. I know that most of us use it so it's not like I'm sharing anything groundbreaking, but these are our favorite things we watch or have watched on Netflix.
I've already
told you about
how much I LOVED Dexter and Breaking Bad. Those two still remain my favorites.
After we finished those two shows we sort of hit a lull. We couldn't agree on anything even after all of your suggestions on my post and we quit watching TV for a few weeks. I wanted to start something anyways so started watching Orange Is The New Black by myself because John was so sure he wouldn't like it. A few episodes in and he was slowllllyyyy walking through the living room as I'm watching it, and an episode or two later he was sitting down with me to watch it. We finished both seasons of it and can't wait for the next season next year!
Once we finished that we again debated about what was next. I really wanted Scandal, he really wanted to catch me up on The Walking Dead since he's watched it from the beginning and wouldn't mind seeing it again. Right around this time, I read
this
on another blog and since she had a few shows in her list that we also liked I figured it'd be safe to choose our next show from this list. She had a show in the list neither John nor I had ever heard of (likely because it comes on AMC - a cable channel that we've since forgotten about ha) called 'The Killing' and it was another crime drama which we obviously are fans of. We are already on season 2 of this one and are loving it. Very suspenseful and keeps you guessing even though the entire first two seasons are about ONE KILLING. Beware though: there are so many ugly sweaters in this show. It's astonishing the amount of them. Every character, ugly sweaters for all!
A little sneak peek of some ugly sweaters right there in the screenshots!
Another show that we've loved our entire relationship is also good for a quick 20 minute show if we have some nap time to kill or something is Forensic Files. Our favorite channel early on in our relationship was Court TV, which is now TruTV largely due to this show. I like crime shows that have closure so I'm more drawn to these than say America's Most Wanted. I also like my shows more succinct, so 20 minutes is great for that unlike Dateline (which I do love but man do they drag the show out). Anyways, Forensic Files is great, and the season on Netflix is from the year 2000 which doesn't seem that long ago but the footage will prove otherwise.
And really, that's about all I've watched over the last year except for stuff on network television! I really need to remember to check out some of the movies sometimes if I ever get a spare 2 hours - ha! But you know who else really loves Netflix?
Charley! (and friends, apparently)
Here are her favorites at almost 3 years old:
Franny's Feet - About a girl who hangs out in her grandfather's shoe repair shop and slips on different shoes which take her to different places on the globe. (Like wooden shoes take her to Germany and cowboy boots to Texas, for example). Sounds crazy, as most kid's shows do, but she loves it.
Bo on the Go - This one encourages viewers to exercise along with Bo to give her the energy to perform tasks as she goes. Charley probably participates 25% of the time. The rest of the time she sees that Bo still goes whether or not she jumps up and down with her and stays on the couch. Can't say I blame her since TV is usually her wind down activity anyways.
She also really loves the movies Dumbo, A Turtle's Tale and A Turtles Tale 2 but rarely watches the whole movie. And loves the shorts they put together like this one from Madagascar.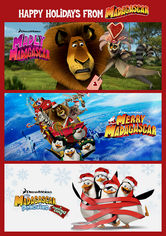 So that's our current TV favorites. Everyone loves talking TV shows, so give me some more good recommendations in the comments. Remember way back when when I only watched reality TV? Man, old Lacey was missing out!